Make Leaders Stronger With Coaching


"Professional coaching has the power to transform individuals and organizations.
The best way to discover this is to experience coaching firsthand."
International Coach Federation

"Make Leaders Stronger With Coaching" is an International Coaching Week (ICW) event.
International Coaching Week is a week-long global celebration of coaching and it's impact on business. It is sponsored by the International Coach Federation (ICF) and runs from 7th to 14th May 2018*. Read more about International Coaching week at www.experiencecoaching.com and use the hashtag #ExperienceCoaching to promote ICW events.
Here in the UAE there will be many events both online and face-to-face. The "Make Leaders Stronger With Coaching" event is one of these.
This is the second year that NPCA have participated in the annual ICW.  Our speakers and panel will share ideas on the difference coaching can make in business, as well as providing insight and creative thought for senior HR professionals and business leaders to further develop their teams.
For people attending the event, we are also offering:
Pro-bono 1:1 coaching session with NPCA alumni after the event (sign up required in advance)
Free StrengthsFinder Assessment as a giveaway from FH Insights (sign up required in advance)
20% discount off dining and take away at selected restaurants(Le Rivage or Café Via) courtesy of JA Ocean View Hotel, JBR
David has more than 16 years of experience in a variety of aviation roles ranging from strategic planning, business development, learning & development & marketing.
He has worked for a number of global airlines and is currently Senior Manager – Business Development with the Gulf Centre for Aviation Studies, the training arm of Abu Dhabi Airports, based in Al Bateen Airport.
David is what you call a "global" wanderer, having lived and worked in a number of countries during the course of his career. While new countries and cities have their own unique "logistical", cultural and communication challenges, he always enjoys the knowledge, experiences, and new friends that every place brings with it.
He believes that life is a life-long learning experience and looks forward to learning, interacting and sharing …..
In his talk, David will be speaking on the impact that including coaching had on their leadership development work for Abu Dhabi Airports.
Meet The Panel
Joining David Studden on the panel are five other industry experts and experienced coaches who will be able to bring a lively and informative discussion on the value of adding coaching to leadership development initiatives.  After the panel discussion, there will also be time given for Q&A's.
Agenda
0830 – Networking / Tea & Coffee
0900 – Welcome
0910 – Keynote Speaker – David Studden of GCAS
0950 – Panel discussion – panel of 5 industry experts
1030 – Q&A
1100 – Close & Networking
Location
JA Ocean View Hotel is located on the Walk in JBR, Dubai. Click here for a map or you can use the google maps link here.
Event Sponsors
The other sponsors for this event, alongside North Point, are FH Insights, JA Resorts, Merx, Remarkable and Student Jobs.
We would like to thank all of our event sponsors for their support of International Coaching Week and, in particular, "Make Leaders Stronger With Coaching"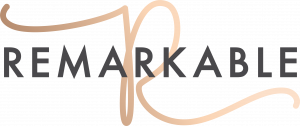 *In the UAE, ICW runs from the 6th – 13th May